2-Egg Pasta
Our good Innviertler egg pasta is produced from best Austrian durum wheat semolina and 2 eggs.
Careful selection and strict controls of raw materials in our modern onsite lab guarantee constant high quality of noodles with a great variety of different types available in 1 kg packs.
Enjoy the high quality of our pasta.
4-Egg Pasta
If you like egg noodles, you will be delighted with our "Gourmet Egg Pasta"
By using 4 eggs, selected durum wheat semolina, and by high-technology production this pasta gets its unique taste.
Try one of our numerous brands in the handy 500 g pack.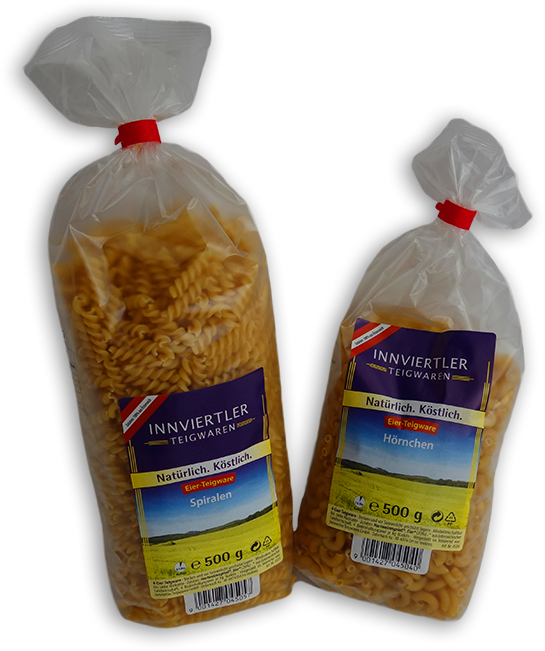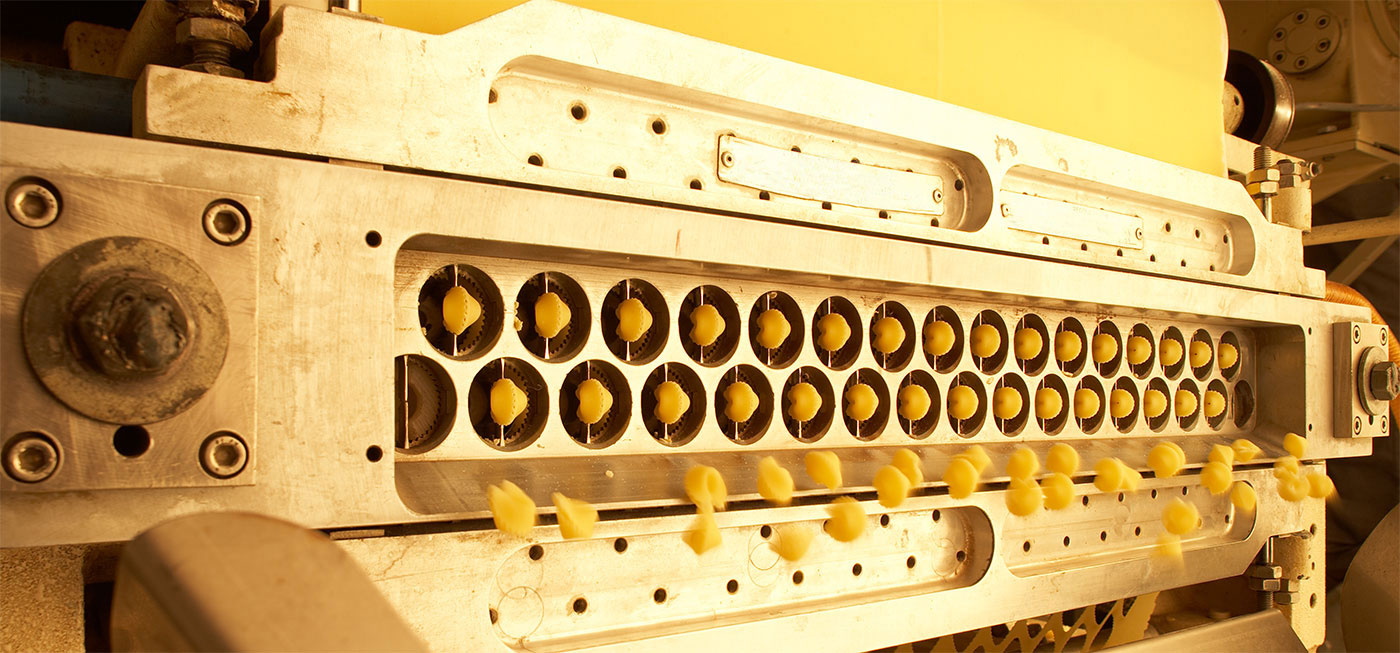 Pressed Products
We offer you high-quality pasta based on our long-standing know-how of producing Pasta Bolognia (pressed products).
These noodles are popular not only with convenience soup producers, but they also taste excellent as a risotto dish.
We can produce Pasta Bolognia in different shapes, thickness and deep-dried.
Please ask for our samples.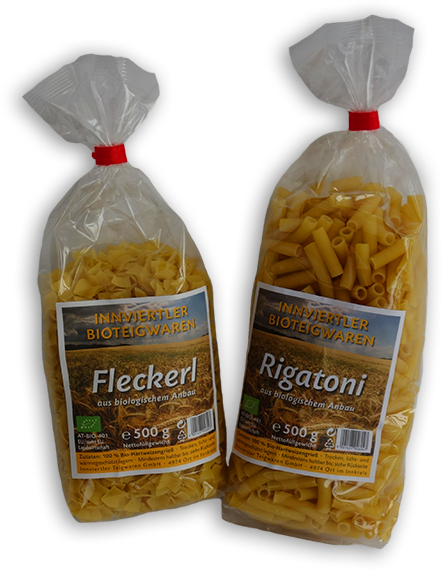 Organic Pasta
By our over 20-year experience in producing organic pasta and pasta free of residue we know what these products depend on.
Because of that we have been able to establish a competitive brand in the special section of processing industry, mainly products for the retail trade.
By selected raw material-suppliers we offer a unique quality of many different shapes.
For additional information please contact us!
Wholemeal Pasta
This pasta contributes to healthy and modern nutrition according to the principle "by the power of the whole wheat".
The advantages of this pasta lie in the ingredients of seedling, flour body and shell.
The combination of these ingredients contributes essentially to healthy nutrition.
The seedling contains most vitamines (above all B-vitamines), minerals (magnesium, iron, selenium and zinc) and fibre.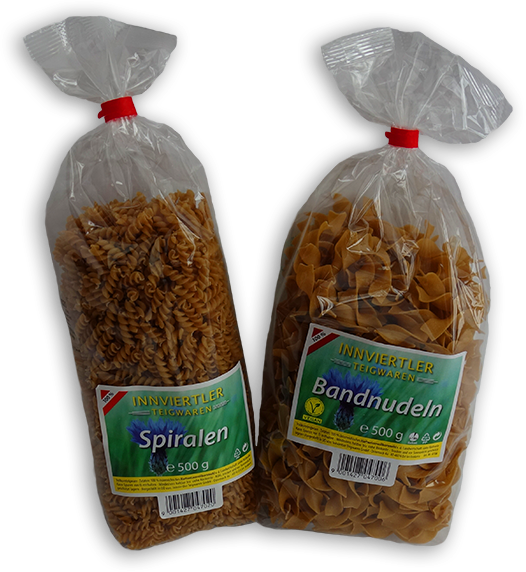 Commodities
Best raw materials and constant quality controls are the basis for our extremely cooking-resistant and above all Bain-Marie pasta, which is highly appreciated by our customers from the catering industry.
Very practical for additional helpings, it can be ordered in the 5 kg catering packs directly with us.
Inquiry form.